Kylie Jenner and Kim Kardashian want Instagram to stop imitating TikTok
Instagram has a new layout for 2022, but not everyone is a fan. Some of the app's most prominent users have spoken against the platform's changes. Indeed, Kylie Jenner and Kim Kardashian have expressed their distaste for the video-sharing service's new update.
Every once in a while, applications get a makeover. The remodel is the occasion to introduce novel functions and adapt to whatever is trending. For example, remember how every social media platform started offering ephemeral posts after Snapchat's searing success?
Well, it's that time of the year for Instagram. As a photo-sharing app, Instagram has grown in popularity since its debut in 2010.
Despite this, Instagram has seen some significant changes in the last year. Hence, the Meta-owned (formerly Facebook) has shifted its focus from photos to video content. A recent update made videos and reels go full screen and stopped chronological timelines.
Kim Kardashian and Kylie Jenner aren't alone, Instagram's new algorithm angers users as well
However, users aren't thrilled. Many see the emphasis on reels as Instagram's desperate effort to compete with rising TikTok. As one does in 2022, photographer Tati Bruening launched a petition on Change.org called "Make Instagram Instagram Again"
Many high-profile creators and celebrities have lent their support to the campaign. Kardashian-Jenner sisters have been promoting it on Instagram Stories, among others.
Kim Kardashian has a whopping 327 million followers on Instagram, even less than sister Kylie Jenner's 363 million. So, with Kylie and Kim being respectively the third-most and the seventh-most followed account on the social network, their words can really impact.
On Monday, July 25, Kylie shared a photo on her Instagram story. On the post, followers can read the message, "Stop trying to be TikTok, I just want to see cute pictures of my friends." All accompanied by Bruening's petition.
Her older sister Kim also shared the message in her story a few hours later.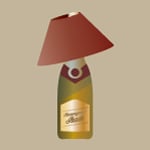 Want your voice heard? Join the Champagne And Shade team!
Write for us!
Following the mega influencers' posts, the petition reached 288 000 signatures. As a result of the widespread backlash, Instagram backed down from the new format.
In the fight opposing the Kardashians-Jenners to the algorithm, the clan won, at least for now.
According to the New York Times, Adam Mosseri, the CEO of Instagram, stated his intention to make significant changes to the social network on Tuesday, July 26. Mosseri said:
"I need to be honest—I do believe that more and more of Instagram is going to become video over time"
Model Chrissy Teigen also chimed in on Twitter, explaining she didn't want to make videos.
Influencer reactions can have real consequences for apps. In 2018, after a Snapchat update, Kylie Jenner informed her followers she was no longer addicted to the app. After her remark, the group's stock had fallen 8% that day.
The losses amounted to more than a billion dollars in market value.