Welcome to Champagne and Shade, our celebrity news and opinions site brought to you by the FanSided Network. This site also serves as a community for like-minded fans to come together to catch up on the latest news and to discuss their passion.
Meet the Team
Tarringo T. Basile Vaughan graduated from the University of Massachusetts - Amherst in 2000 with a Bachelors degree in English and Communication. An avid Boston sports fan, Tarringo begin his work covering the Patriots, Red Sox and Celtics as a freelance writer in 2011. A published Poet and creative writer, Tarringo does freelance writing for various other topics as well from politics to entertainment.
Reed Gaudens is the Editor of Netflix Life and co-host of The CW Spiral podcast. He previously wrote about Dynasty, the best show on TV, and other television shows for HiddenRemote.com and talked Disney for a weekly column on FanSided.com. Reed proudly helped save Manifest on Twitter, unironically loves Emily in Paris, and thinks you should watch Outer Banks.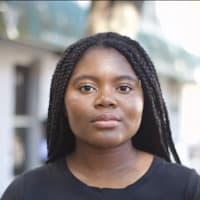 Diana Nosa is a Staff Writer for various Entertainment sites across Fansided. Her interests include reality TV, celebrity drama, and juicy Netflix dramas, but her heart is and forever will be hopelessly devoted to anime. Her favorite anime of all time: Fruits Basket, Hunter x Hunter, and Nana. (Hit her up if you need some recommendations!)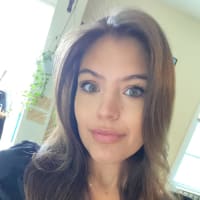 Natalie Zamora is the Head of Content at FanSided Entertainment and the co-host of podcasts One Good Scare and Can I Steal You for a Second?. As part of the Minute Media team, her work can be found on Netflix Life, Hidden Remote, Winter is Coming, Mental Floss and more. She's an expert on horror and celebrity gossip, and loves a good true crime documentary.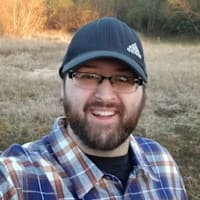 Cody Schultz,
Entertainment & Lifestyle Director
Cody Schultz is the FanSided Entertainment and Lifestyle Director and host of Netflix Life: A Streaming TV Podcast. As a member of the FanSided network since April 2014, his work can be found across the FanSided Entertainment brands including at HiddenRemote.com, NetflixLife.com, OneChicagoCenter.com and BamSmackPow.com, among others. When he's not writing or developing strategies for covering today's top entertainment titles, he's likely binge-watching something new or geeking out about Marvel. Have an interview or feature pitch? Contact Cody at cody.schultz@fansided.com
Write for Us
We aren't called FanSided for nothing. Our network of sports, entertainment and lifestyle sites are powered by fans that want to cover their passions! Whether you are just looking to get your start in online media or you want to contribute to your favorite site as a hobby, FanSided wants to hear from you.
Whatever your goal, FanSided can help your voice be heard. If you are interested in writing for any of our sites, please be sure to check out our openings page and submit a proposal.
About FanSided
The idea of FanSided was born in 2007, when two brothers felt that their favorite team, the Kansas City Chiefs, was being under-covered by the mainstream media. Taking matters into their own hands, they launched Arrowhead Addict, a move that would spawn the creation of FanSided in 2009, a network of over 300+ fan-powered unique sports, entertainment and lifestyle sites dedicated to team-specific, sport-specific, genre-specific, and fanbase-specific coverage.
From sports, movies and TV to lifestyle and tech, FanSided has you covered.
Advertise/Contact Us
Let's stay in touch. If you'd like to advertise with us, partner with us or have feedback, please fill out our contact form.
Email us: champagneandshade@fansided.com
Write us: Pro Sportority (Israel) Ltd. d/b/a Minute Media, 8 Yitzhak Sadeh St., Acro Tower, Tel Aviv–Jaffa 6777508, Israel
Legal Disclaimer