BABE Wine x Dorinda Medley coming to a cozy living room near you!
Check out the newest collab between The Real Housewives of New York's Dorinda Medley and BABE Wine – here to help you get in the holiday mood!
Are you taking a break from chilling with your snowmies this year and hanging out at home? Check out the BABE Wine x Dorinda Medley contest to help you redecorate in style. Dorinda and BABE Wine have partnered up to bring you a way to ring in the holidays safely with some new Blue Stone Manor inspired decor. Life-size nutcracker that only Dorinda can track down? Add it to the cart. Custom Missoni carpeting? Call Missoni, please!
The bubbly wine-in-a-can and the queen of one-liners have teamed up to turn your crib into your very own Berkshires-inspired winter wonderland this season, complete with Dorinda's favorite holiday décor, including twinkling lights, life-size figurines, giant wreaths, and lots of snow globes!
From Friday, Nov. 20 through Tuesday, Dec. 1, you can head over to the @drinkbabe Instagram page and enter into their holiday décor contest. One lucky winner will get a $1,000 gift card (and a fridge full of BABE!) to help re-vamp their holiday decor with whatever inspiration Dorinda and Blue Stone Manor might offer them. "There's nothing like the holidays. It's my favorite time of year and as most people know, I go all out," the New York socialite remarked.
Dorinda said that when BABE approached her, she knew it was a match made in tinsel heaven. "We are both so extra in everything we do, including the way we celebrate the holidays, and I absolutely love it." Since this year is a little different for everyone, why not decorate differently?
Chelsea Phillips, General Manager at BABE said that they decided to partner with Dorinda to help add a little extra magic into the 2020 holiday season. Since we all know Dorinda knows decor, you can bet this makeover is going to include snowflake decorations, flickering lights, maybe some fake snow, and definitely a few life-size nutcrackers.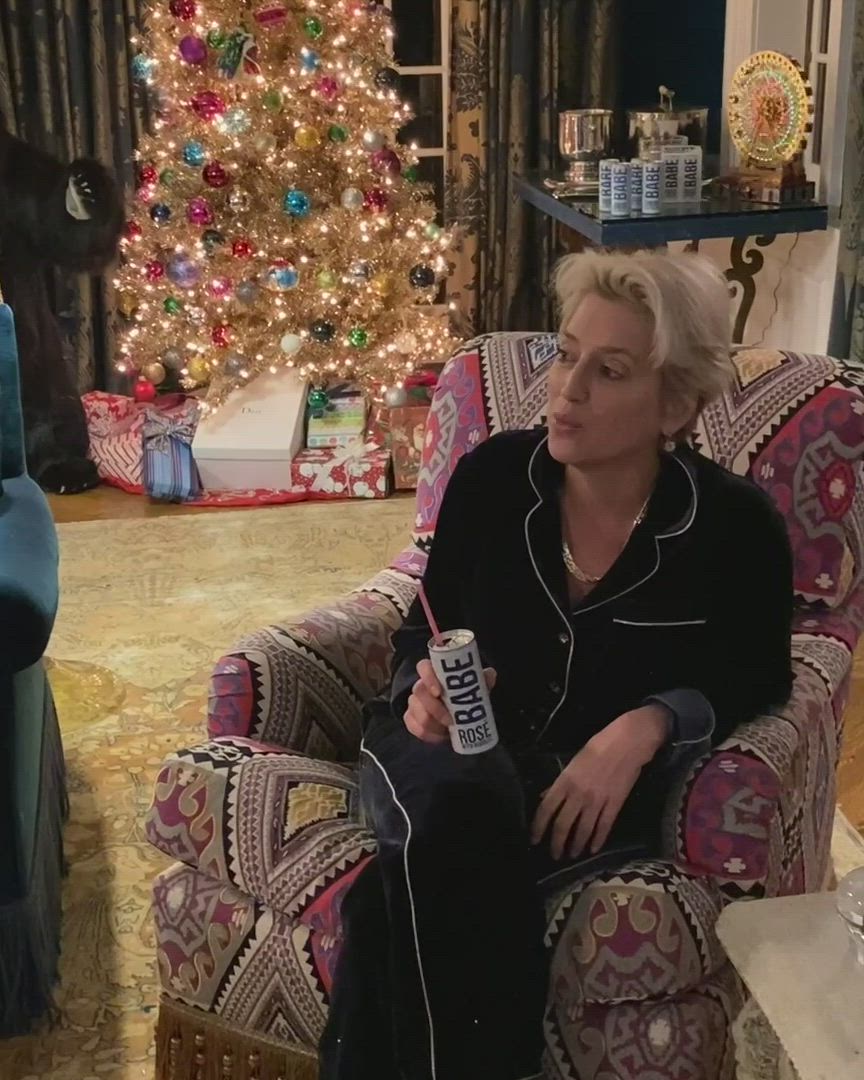 So, head over to the @drinkbabe Instagram page to get yourself in the running for enough BABE Rosé, Pinot Grigio, and Red wine to last you through the winter months, and enough decor to bring you joy through the holidays. See the BABE Wine website for Official Rules.
The Real Housewives of New York City will be back on Bravo for reruns!