'General Hospital' News: Emma Samms returns with a shady storyline
Whenever the character of Holly Sutton is on canvas, you know things about to get shady in Port Charles. So, get ready General Hospital fans, Emma Samms is returning, and things are about to get delicious.
If you are a long-time viewer of the television's longest running soap opera, you know when a character disappears and presumes dead, there is always a chance that character is not actually dead. Well even when viewers watch a character take their last breath on screen, there is always a chance, but that's another story.
In the case of Holly Sutton, the beloved, but flawed character was last seen back in 2020. Viewers saw the presumed dead con artist on a security monitor being held captive in a room after ex-husband Robert Scorpio (Tristan Rogers) mourned her death for weeks.
Emma Samms returns to General Hospital to continue Holly's story
Due to COVID, the actress had to remain home in England and the storyline was basically put on hold until now. Samms is returning to General Hospital to continue her story which will surely spark more intrigue and well…when Holly is in town, there are always more secrets revealed.
"I can't believe that it's been 40 years since I first appeared on GH and that, once again, I get to play the wonderful character of Holly Sutton," Samms said in a statement, via Soaps In Depth. "No one is more interested in what's happened to her since we saw her two years ago, being held captive by a mysterious villain, than me!"
Viewers may assume that mysterious villain is no other than Victor Cassadine (Charles Shaughnessy) or some other member of the Cassadine clan, but when it comes to Holly and her association with both Luke Spencer (Anthony Geary) and Robert, the list is endless of who could have the iconic character held captive.
The real story and mystery is why?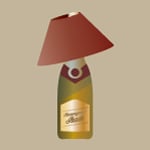 Want your voice heard? Join the Champagne And Shade team!
Write for us!
While the mystery unfolds, General Hospital executive producer Frank Valentini is thrilled to have Samms back in the mix as he continues to weave the show's veterans back into the fabric of the show. Valentini can't wait for viewers to find out what happened to Holly during her captivity.
"I am thrilled the wonderful Emma Samms will be returning to the canvas in October so we can continue telling Holly's story and the fans can finally see what happened after we learned she was alive and being held hostage," Valentini teased.
Prior to 2020, Emma Samms was last seen on screen in 2015 as the character of Holly was a part of the Luke Spencer exit storyline. In fact, the character has only made reappeared in Port Charles in stints, usually in the middle of some major storylines.
Her last long stint on the show was back in 1992 when she first returned from the dead. What secret will Holly bring to Port Charles this time around? Well, stay tuned General Hospital fans, there will be some mysterious shade surrounding this storyline and no one does it better than the great Emma Samms.