Rob Gronkowski not returning to NFL even if Tom Brady calls and begs
When former NFL tight end Rob Gronkowski walked away from the game the first time, seven-time Super Bowl winning quarterback Tom Brady was able to get him back on the field as the two legendary stars made their transition from the New England Patriots to the Tampa Bay Buccaneers.
There, the two further showcased their chemistry on the field in leading the Buccaneers to a Super Bowl title. They also further showcased their bromance off the field as Gronkowski made it clear Brady was the only quarterback he would play for.
So, if he came calling again this upcoming season would Gronkowski come out of retirement a second time to help his old pal if the opportunity arose?
Not even the great Tom Brady can force Rob Gronkowski out of retirement
Well, the 33-year-old Gronkowski is in shape to still play the game but insists his decision to retire just weeks ago is set in stone.
"I'm done with football," Gronkowski said in an interview with ESPN's reporter Mike Reiss. "Love the game. Love the game. And definitely blessed with all the opportunities the game of football has given me and the relationships I've made – obviously, here in New England for nine seasons and two down in Tampa.

"But I'm done with football and stepping my feet into the business world, business ventures, and just seeing what's out there and where I can find my place."
As the world of entertainment awaits Rob Gronkowski, he does seem adamant he won't return to the NFL. But that is easy to say in July as players prepare for the heat and intensity of NFL training camp. With the amount of wear and tear his body has taken during his 10 seasons in the league, his retirement decision may seem like a final decision, especially with all the business ventures ahead of him.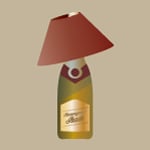 Want your voice heard? Join the Champagne And Shade team!
Write for us!
But there is still one factor or one person who could pick up the phone and entice Gronk to return and everyone knows that is Brady.
Again, adamant this is his final curtain call, Gronkowski says he will always pick up the phone when his former teammate calls, but still the answer would be no.
"I would answer (the call), obviously," Gronkowski said. "I would answer the greatest quarterback of all time and ask him how he's doing and tell him I'm doing good.

"But I wouldn't go back to football, no."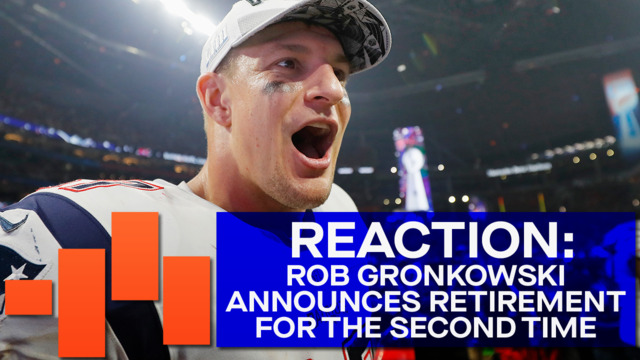 We'll take Gronkowski's word…for now. But, as long as Tom Brady is still playing, there will be a chance the greatest tight end in New England Patriots history will still return to the game. Maybe he'll completely surprise us this time around.